This article aims to provide the most complete and in-depth guide to beard seborrheic dermatitis (also known as beard dandruff).
The guide will be broken down into 3 main sections, allowing readers to get a good understanding of not only the possible treatment options, but also a fundamental understanding of what is currently known about seborrheic dermatitis.
Seborrheic Dermatitis or dandruff
Though there is some controversy, the majority of medical literature refers to dandruff as a more mild form of seborrheic dermatitis. Thus, for the purpose of this article the two terms will be used interchangeably.
Quick Introduction to Seborrheic Dermatitis
In order to get the most complete understanding of the issue your facing, it makes sense to start at the root and review the most current medical literature on the condition. This should help form a good foundation, allowing you to make more informed decisions when it comes to treatment.
What is the Malassezia Yeast
At this time, most of the medical literature attributes dandruff and seborrheic dermatitis skin issues with the malassezia yeast.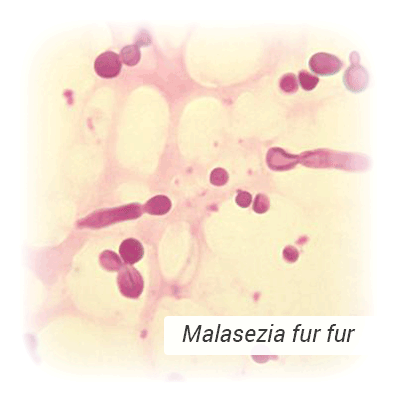 The malassezia yeast is a family of fungi that are present on the skin of humans and various other animals. Though these yeasts are present on healthy skin, they have long been considered to be the causative organism behind various skin issues [1], such as:
Seborrheic dermatitis
Pityriasis versicolor
Malassezia folliculitis
Atopic dermatitis
However, though they have been associated with these various conditions, their role remains illusive; particularly in seborrheic dermatitis.
For example, in pityriasis versicolor it is known that the malassezia transform from their dormant form, into a more aggressive/pathogenic form [2]. And it is this transition which appears to be behind the skin symptoms that emerge.
Malassezia Yeast and Seborrheic Dermatitis
In seborrheic dermatitis, this transition to a more aggressive phase is not present [3]. Instead, researchers struggle to understand why the yeast trigger issues in some individuals, while no issues in others. This controversy has led to some uncertainty, as to weather or not, these yeast are the single causative factor in seborrheic dermatitis [4].
So, why are the malassezia still considered the most likely cause of seborrheic dermatitis?
Well, the most common argument in the favor of this relationship, is the clear effect that anti-fungal agents (shampoos, cleansers, creams, etc.) have on clearance of symptoms in the majority of individuals. Thus, since anti-fungal agents can clear the skin symptoms, researchers have mainly agreed that fungi are likely to be the cause of the symptoms.
In addition to this, the following evidence suggests the malassezia play a significant role:
Researchers have noted that malassezia population in affected skin can be 700% greater then that of healthy skin [5]
Oleic free fatty acids have been shown to cause the exact symptoms seen in seborrheic dermatitis affected skin and the malassezia yeast produce ample amounts of this specific fatty acid [6]
Taken together, all this data does suggest that malassezia appear to have one of the most central roles in the progression of beard dandruff and seborrheic dermatitis.
The Likely Mechanism of Skin Issues Seen in Dandruff
Without going into too much detail, the mechanism most likely associated with dandruff and seborrheic dermatitis goes something like this:
Heightened malassezia activity leads to abundance of oleic free fatty acids
Barrier disruptions leads to direct interaction of malassezia yeast (and various by-products of it's reproduction cycle) with the next layer of the skin's immune system [8, 9]
Inflammation is triggered to stop further progression
High levels of inflammation lead to abnormal formation of top layer of skin (epidermis) [10]
Abnormal epidermis formation prevents restoration of a healthy skin barrier
Thus, a closed loop is formed and the skin literally get's stuck trying to heal itself. And though this above process is not fully agreed upon by researchers, it is one of the most common and comprehensive views in the more recent literature [11, 12, 13].
For the sake of this article, this is where discussion of the cause of dandruff will end.
If you would like to learn more about the possible causes, you can find additional details in the Underlying Causes of Seborrheic Dermatitis and Medical Classification section of the online book.
Basics Tips for Fighting Seborrheic Dermatitis With A Beard
By now, you should have a fairly good understanding of what the most likely cause of your beard dandruff is. But instead of moving directly intro treatment options, let's first consider some of the possible approaches to treatment.
Anti-Fungal Solutions or Barrier Repair
As noted above, the main mechanism that causes the symptoms seen in beard dandruff not only depends on the malassezia yeast, but also a damaged skin barrier [14].
Unfortunately, the majority of popular treatment solutions are anti-fungal in nature and do not consider the damage they may cause to the skin barrier.
Because of this, these solutions can provide quick and dramatic results, but the results do not often last for very long. This is due to the fact that they reduce the malassezia population may be reduced for a short duration, but the barrier issues remain. And once the malassezia begin to re-establish their activity, symptoms are quick to return.
Thus, in order to treat beard dandruff for longer durations, it may be worthwhile to only deal with the malassezia activity, but also assist the barrier repair process. Or even perhaps simply repairing the barrier alone, may be allow the skin to stabilize to a point that the malassezia presence goes unnoticed (as with healthy skin).
Some Things to Avoid to Prevent Flares
One thing about dandruff symptoms, is that individuals susceptible to dandruff often have re-occurrence of symptoms even after successful treatment. Why this happens is unclear, but some researchers have suggested that genetics may play a role.
Whatever the case may be, if your susceptible to dandruff, there are some things that you should generally avoid in order to prevent recurrence of symptoms:
Over Washing and Cleansing the Skin
Too much washing is going to damage the skin barrier by reducing the skin's water content and causing an unfavorable shift in skin surface pH. The outcome is that your symptoms are likely to return much faster, then if you let skin be.
Picking and Examining the Skin
Okay, so your dandruff is acting up and you can't stop thinking about it. Whatever you do, don't spend your time picking at it and examining it in the mirror. The picking is going to cause barrier damage, while the continued attention can contribute to the inflammation cycle.
Deep Fried Foods and High Fat Meals
Though, high fat diets appear to be trending and have been touted as a permanent cure to dandruff, I strongly believe this is not the case. Foods high in omega 6 (present in most vegetable oils) are known to contribute to systemic inflammation and may be feeding the dandruff cycle from inside.
If you would like to discover other things you should be avoiding, have a look through some of the other objectives covered in SkinSupport. For the sake of this article, three three tips are a good starting point, so now we'll shift our focus on to treatment options.
Most Common Treatment Options
Based on the discussion and principles above, let's review some of the more popular treatment approaches for beard dandruff. This review will include commercial anti-fungal preparations, barrier repair products and popular home remedies.
Most of these options are reviewed in detail at dedicated pages of this website and links to these sections are provided for your reference. The writing below brings up some of the more relevant points specifically for beard dandruff.
Anti-Fungal Creams and Cleansers
Since malassezia (a fungus) is most commonly agreed upon as being the leading cause of seborrheic dermatitis (dandruff), the most popularly prescribed treatment options for bead dandruff are anti-fungal solutions.
These solutions reduce malassezia activity, minimizing the amount of oleic free fatty acid present on the skin and preventing symptoms from emerging.
The most popular anti-fungal solutions for dandruff (seborrheic dermatitis) include:
The most popular zinc pyrithione product is Head and Shoulders shampoo, however, various soaps and creams are also available.
Many individuals report good results with a simple beard wash (using a zinc pyrithione based shampoo) every second day. Others have reported more frequent usage being necessary.
My own experience with all three types of zinc pyrithione products (shampoos, soaps, and creams) was that dandruff quickly returned and it was difficult to sustain long term progress.
The most popular ketoconazole product is Nizoral shampoo, but creams and even internal tablets are available (though it's difficult to say weather the internal approach is really warranted at this time [15]).
It's effectiveness appears to surpass that of zinc pyrithione in medical trials.
For beard dandruff, simple washing (leaving it on for a minute or two) is the most popular method of usage.
Results in studies which test ketoconazole products appear to be some of the most favorable, however, communications with previous users do not reflect these findings.
My own experience was that Nizoral shampoo was far too drying for my skin and made my hair feel extremely unhealthy after use (though I only tried it for scalp dandruff).
Typically requires a prescription and comes in cream form.
Moderate effectiveness as compared to ketoconazole and zinc pyrithione.
For beard usage, pasting a thin layer of cream after washing and leaving it on until next wash is most common.
This was actually one the first things prescribed to me by the dermatologist for my facial seborrheic dermatitis. Though it reduced flaking, the specific cream I was using did not let my skin breath and inflammation quickly returned.
The most popular product containing selenium sulfide is Selsun Blue.
Since it typically comes in shampoo form, most common approach is regular washing (leaving in for a few minutes).
Has good reviews by users across the internet, but not nearly as much medical literature as ketoconazole or zinc pyrithione.
Do not have any personal experience with any selenium sulfide products.
Not as commonly used as the other options described above.
Was first brought to my attention by another visitor of the website.
Appears to be much more mild then the most common anti-fungal used.
There are strains of malassezia that are resistant to nystatin [16].
Do not have any personal experience with any nystatin products.
Though not official considered to be an anti-fungal, it has been used extensively for a variety of skin conditions.
Common products include washes, shampoos (Neutrogena T-Gel) and leave-on-products (such as creams).
The strong color and odor have limited it's modern day appeal when compared to the newly developed options discussed above.
Neutrogena T-Gel (a coal tar shampoo) was actually one of the better products that I used. It was mild enough to not dry the skin too much and the coal tar seemed to be effective enough to prevent symptoms for several days at a time.
Moisturizers and Barrier Repair Solutions
As discussed earlier, dandruff is a multi-faceted problem. On the one hand you have the heigteneded malassezia activity, while on the other side you have a problematic skin barrier which is allowing the irritants to interact with the lower layers of the skin [9].
Because of this, perhaps it very well may be that repairing the skin barrier may actually be a better long term approach. In theory, this could prevent the irritation from malassezia and should not require as much up-keep to sustain progress.
Though there are newer studies which emphasis barrier repair as an integral part of dandruff treatment [17], this approach is not nearly as popular as targeted anti-fungals.
Nonetheless, from personal experience, repairing the skin barrier can really go a long way. It not only takes care of the symptoms, but also improves the look and feel of your skin. Thus, your not simply fighting the issue from treatment to treatment, but your gradually improving the stability of your skin.
Popular Skin Barrier Repair Products
Some popular skin barrier repair solutions include:
Cetaphil Restoraderm
CeraVe Moisturizing Cream
EpiCeram
Dermalogica Barrier Repair
SkinFix Eczema Ointment
However, there are a variety of other formulations available on the market and examining each one in detail would take quite a long time. Plus, availability varies from country to country. Because of these reasons, this article will not review each one in detail.
Samples Can Save You Money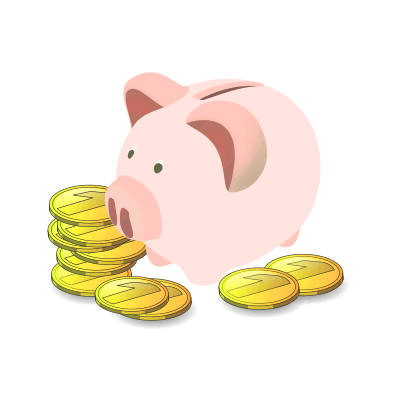 It is common for producers of these various products to leave samples for them to give out. A good way to find a good barrier repair solution is by simply visiting your dermatologist or local clinic and asking about product samples they may have. This approach would allow you try our various formulations and see which one your skin agrees with most.
My Own Experience
For me, the Restoraderm products proved to be extremely effective. For almost a year, this is the only thing that my skin needed to remain symptom free. Coming from various anti-fungal solutions, it was eye-opening to see that anti-fungals were not really needed to control my seborrheic dermatitis. Nonetheless, after a year of usage, I transitioned to an even more simple formulation.
Home Remedies
In addition to commercial products, there variety of home remedies which have strong online support for their usage. Some of these have natural anti-fungal properties which are thought to be as effective as those seen in lab made chemicals; others can help barrier repair and stimulate the skin's own defenses.
Natural Does Not Mean Safer
My own preference has always been natural products as I feared commercial products may cause structural changes in my skin, leading to long lasting negative effects. However, please keep in mind that "natural" does not necessarily mean safe. Natural solutions can also cause structural changes to the skin and may be even more damaging then tested commercial products.
The most popular home remedies for beard dandruff include: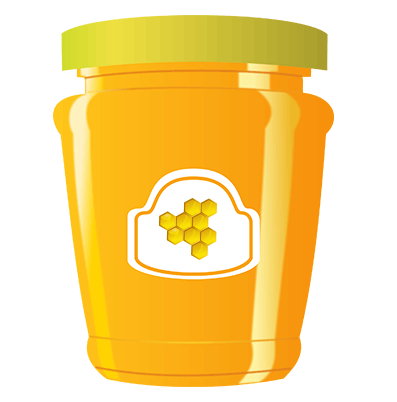 Honey has long been known for it's ability to improve various skin conditions and speed up wound healing.
The most common approach utilizing raw honey requires a mixture of honey and water to be applied for an extended duration (1-3 hours). Though the mixture is simple to make, the duration of the procedure and stickiness can make it a tricky endeavor.
A research paper actually evaluated the effectiveness of the above approach and concluded it's a highly effective treatment approach [18]
This was my personal favorite home remedy, however, the long treatment times made it a a little impractical for regular usage.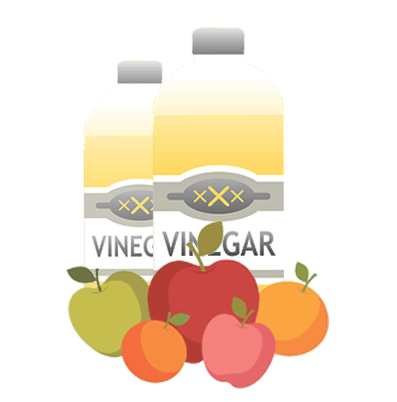 Highly popular treatment approach amongst the online community.
Vinegar has a long history of usage for various skin ailments.
Most common usage approach is to soak the skin for a few minutes in a 1:1 solution of vinegar and water.
Often used in seborrheic dermatitis treatment in dogs [19].
Though apple cider vinegar is the most common type of vinegar used, my opinion is that it really does not matter all that much. The acidity appears to be the most important factor.
For me, vinegar washes did show some results initially, but the outcome was never consistent and sometimes the skin would get quite irritated.
Some users have reported that the skin needs time to adjust to the low pH (acidity) and results get better with time.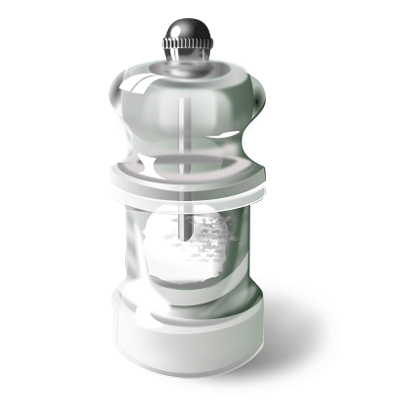 Dead sea salt rich water has been shown to improve skin moisture levels, wound healing time and inflammation levels [20]
Upon initial usage, I thought that this was the ultimate solution for my facial seborrheic dermatitis issues. All symptoms disappeared and skin looked completely healthy. Unfortunately, after continued usage, effectiveness seemed to disappear altogether.
Some have reported the regular sea salt is just as effective as dead sea salt, but the literature does seem to indicate the high magnesium content of dead sea salt makes it superior [20].
A good ratio to aim for when mixing dead sea salt with water is around 5%. Thus, for a cup of water (250ml) about 13 grams of dead sea salt (2.5 teaspoons) should be sufficient.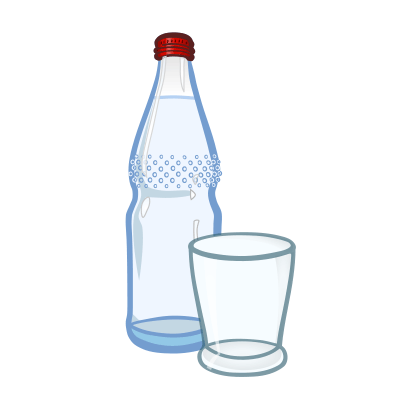 This treatment is something I discovered while working on the SkinSupport program.
Carbonated water has a low pH value similar to that of health skin. The logic is, with continued application, it can balance skin surface pH values and jump-start the natural barrier repair process [21].
Though by the time I learned about this method my skin has been stable, based on the evidence, I believe this approach has very good potential (superior to apple cider vinegar due to it's more balanced pH and lack of odor).
The more carbon dioxide, the lower the pH value of the water and the more bubbles it will have. For regular usage, making carbonated water at home, may lead to substantial cost savings.
Beard Dandruff Summary
This article provided an in-depth review of beard dandruff (also known as seborrheic dermatitis). Discussion included the underlying cause of symptoms, two possible primary approaches to treatment and a review of various common treatments.
Here's a quick recap for your reference:
Beard dandruff is commonly referred to as seborrheic dermatitis and malassezia yeast are thought to be at the root of symptoms

Malassezia are a family of fungi naturally present on human skin, however, in susceptible individuals by-products of their reproduction cycle cause irritation and flaking

Symptoms are cyclic in nature; malassezia causes disruption of the skin barrier, leading to increased penetration and further breakdown of the skin barrier

Anti-fungal solutions receive the most attention, however, barrier repair products (such as those used for eczema) have also shown significant potential

By focusing strictly on controlling malassezia activity, you may be forgoing the benefits that can be obtained from efforts that aim to stabilize the skin barrier

Most popular commercial treatments include anti-fungal shampoos such as Head and Shoulders, Nizoral, Selsun Blue and Neutrogena T-Gel

Prescription anti-fungal creams containing ketoconazole, nystatin or clortimazole (just to name a few) can be more effective due to increased exposure duration

Barrier repair products such as Cetaphil Restoraderm, CeraVe, or Epicarem may strengthen the outermost layer of the skin to a point where irritation is prevented altogether

A variety of home remedies such as raw honey, vinegar, dead sea salt and carbonated water allow for a more natural approach, but individual results can vary
Beard seborrheic dermatitis (dandruff) can be quite an annoying and socially stigmatizing issues to be facing. Hopefully the discussion here has provided you with some new insights on your skin issues and some ideas for treatment going forward.
If you have any other suggestions from your personal experience or would like to discuss any of the points discussed feel free to drop a comment below.