Most likely as a by-product of Argan oils growing popularity in the cosmetic industry, numerous claims and proposed uses have flooded the internet.
One of such propositions is that Argan oil could be a viable treatment for seborrheic dermatitis. So, let's examine the evidence and discover if there is enough data to support the claims.
Evidence examination outcome: Regular consumption of Argan oil boasts several documented benefits for overall health. Cosmetic benefits are significantly less conclusive. Concerning seborrheic dermatitis, supplementation could be beneficial, but topical application could create potential issues due to the high oleic acid content.
Brief introduction to Argan oil
Moroccan Argan oil has gained widespread popularity throughout the beauty and cosmetic industry in the past decade.
What many advocates don't know is that there are three grades of Argan oil [1]:
Cosmetic – extracted using a solvent
Beauty – cold-pressed from non-roasted Argan kernels
Edible – cold-pressed from roasted Argan kernels
Differences between the three grades
In the majority of the products you find on store shelves, you are likely to encounter the cosmetic grade oils. These oils have better shelf stability and greater compatibility in complex formulations – such as cleansers and shampoos. Plus, novel production methods have been used to enhance and amplify the oil's beneficial properties (sometimes referred to as enriched cosmetic grade Argan oil).
Beauty grade Argan oil is most likely to be encountered in either pure form or as part of the oil blend intended for direct application.
Edible Argan oil is typically produced in smaller batches by local co-operatives directly in Morocco. And these co-operatives supply to larger agencies that distribute the oil internationally (similar to how to milk co-ops operate).
All grades of Argan oil are characterized by: [2]
High oleic and linoleic acid content
An abundance of phenolic compounds
Various carotenoids
Squalene
But the amount of antioxidant compounds can differ quite substantially. Beauty grade Argan oils have been reported to have the highest level of naturally present antioxidants, while cosmetic grade oils often require externally supplied antioxidants to be added during production.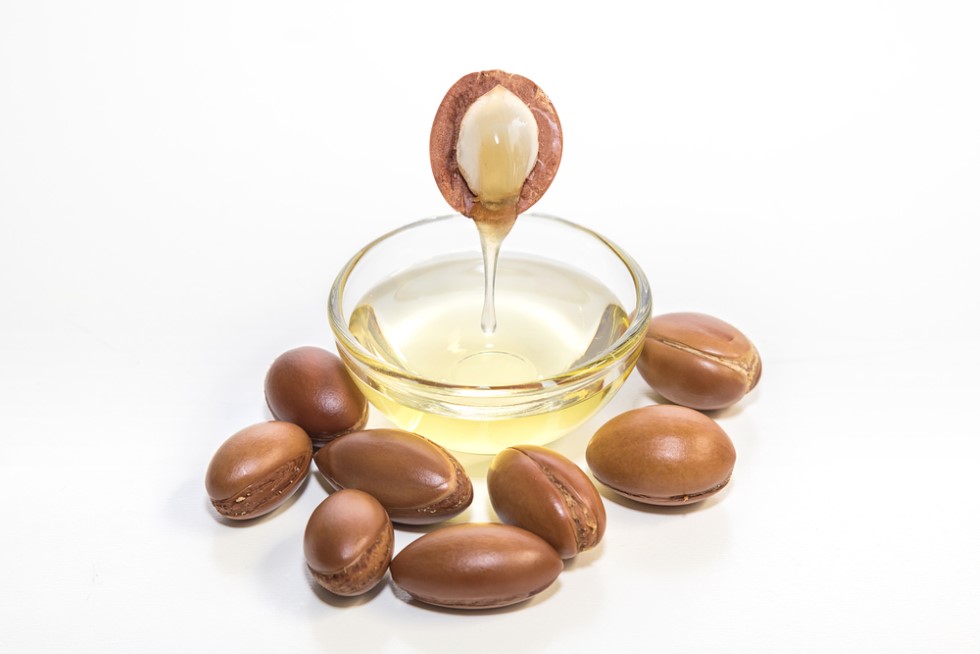 Benefits of Argan oil for skin health
Argan oil has a long history of traditional use in its home country of Morocco as a general beauty aid. The reported anecdotal use cases range from acne to chickenpox [3].
In regards to more substantiated claims, cosmetic grade Argan oil has been reported to:
Help protect the skin from UV damage (in vitro effects studied on cells) [4]
Assist in sebum control (difficult to isolate Argan oil as the tested formula contained several actives) [5]
Unfortunately, studies are limited and the evidence from the ones that exist isn't very substantial. The most robust data seems to be for skin elasticity improvements, but the majority of natural oils offer this benefit as well [8].
Benefits of Argan oil for overall health
Apart from the skin benefits of topically applied Argan oil, numerous systemic benefits have been reported from dietary consumption. Luckily, the evidence here is more liberal and a larger amount of studies exist.
Some of the most promising benefits of Argan oil include [9]:
Improved lipid profiles
Reduced blood pressure
Reduced arterial cholesterol build-up formation
Cancer treatment support
Improvements in blood sugar control
And while benefits exist, it's difficult to tell just how well it compares to other natural oils. Oils that are available in greater abundance (such as olive oil, almond oil) have demonstrated similar benefits and are available for significantly less money.
Applicability of Argan oil for the treatment of seborrheic dermatitis
Seborrheic dermatitis is primarily believed to be the direct result of a heightened immune response to oleic free fatty acids released by Malassezia yeasts residing on the skin surface.
This explanation isn't completely satisfactory. Malassezia yeasts are a known and normal resident of the skin on practically all humans (not only those affected by seborrheic dermatitis). And while the immune response to the free fatty acids is the primary explanation, several other factors appear to be involved:
Abnormal skin microbiome (specifically bacterial composition differs from health skin)
The sebum composition itself (making it more suitable for Malassezia re-production or less competent in its protective properties)
Overall immune system stability
Various lifestyle factors (such as )
Chronic disease
And it is all of these individual factors which have made the condition extremely challenging to treat and fully comprehend.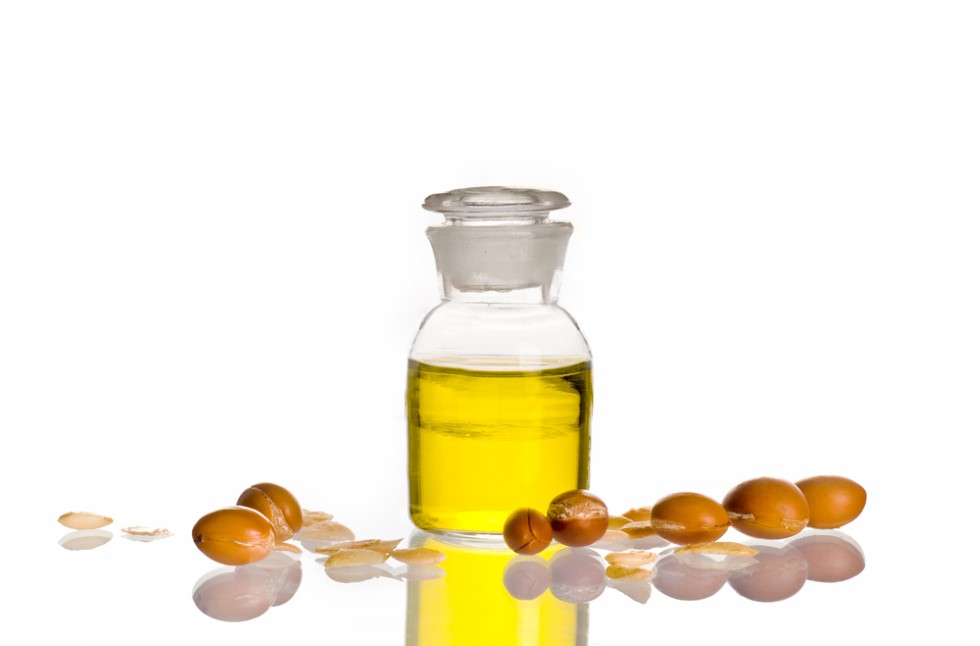 Topical treatment with Argan oil has been proposed in various online discussion boards and cosmetic blogs. Presumably, the "healing properties of Argan oil" as reported by traditional accounts from Morocco would justify its use.
Despite this, there isn't any actual evidence or studies that currently examine its use for the treatment of seborrheic dermatitis.
Sebum controlling properties of topically applied Argan oil
It's possible the reported sebum controlling properties of Argan oil could be beneficial. In theory, this would restrict the amount of sebum available for Malassezia and could reduce the amount of oleic free fatty acids produced.
But this effect of Argan oil doesn't have enough evidence and Argan oil itself has a high content of oleic acid. And while some of its other unique components (such as the high vitamin E content or phenolic availability) may help prevent the break-down of the oleic acid by Malassezia (allowing it to be a benefit rather than a negative), these are potentially risky assumptions.
Blood lipid improvements from internal consumption
Since a potential piece of the seborrheic dermatitis puzzle relates to the composition of our sebum and anti-oxidant availability, improvement of blood lipid profiles could be of value. And from the discussion above, the consumption of high-quality Argan oil could be of significant benefit in this area.
From this reasoning, it's possible that supplementing your diet with Argan oil could indeed be of benefit and lead to a gradual reduction of symptoms.
However, once again, there isn't enough data to make any valuable conclusions or recommendations here. This is likely just wishful thinking and a way to somehow justify the use of Argan oil.
If we are after blood lipid improvements and antioxidant status, there are several more affordable and well-documented methods available.
Additional resource
Summary
The use and promotion of Argan oil as a supporter of healthy skin continues to grow. What hasn't attracted as much popularity, is the fact that three primary grades of oil which have substantial differences.
When it comes to seborrheic dermatitis treatment, not a single one of the three grades of Argan oil appears to have enough evidence to warrant their use. The internal consumption of high-grade edible Argan oil would be the best candidate and may warrant further research, but the same could be said for a variety of other more commonly available natural oils.