Some online reports suggest celery juice (or celery itself) is a magical tonic for various skin conditions, including seborrheic dermatitis. Yet, none of the sources cite any reputable evidence to support their claims. Instead, they provide various anecdotal accounts of their own experiences.
Unfortunately, after falling prey to numerous well-meaning advice over the years, it's difficult to take such advice seriously without any data to back it up. So let's review the evidence and see if there is any merit to this proposition.
Research review outcome: While consuming large amounts of celery juice is not a proven method for controlling seborrheic dermatitis; many of the specific health benefits are aimed squarely at the clinical features of the condition and may be of great benefit.
Evidence review concerning celery and it's possible beneficial effects
Right from the get-go, a quick search reveals that a patent filed back in 1999 claimed that celery seed was a potent inhibitor of inflammation and can be valuable in the treatment of various disease:
But these sorts of patents aren't of too much relevance. First, it's for celery seed extract that was produced in a very specific manner. Second, even the patent summary suggests that while earlier medical texts referenced celery seed as a potentially useful natural medication, "the efficacy for the claimed applications is not documented".
Moving, on let's dive deeper and see what can be dug up for celery itself.
Celery poses a major anti-inflammatory effect
A paper from 1985 published in the International Journal of Drug Research reviewed the effects of celery on physically induced inflammation in rats. In this paper, the researchers were able to demonstrate significant anti-inflammatory properties but failed to identify the specific compounds responsible.
For those curious, here are a few nuances of the study:
Carrageenan was used as the inflammation inducer
Celery was blended, filtered and an extract was obtained

Simple water extraction method was used
Likely main purpose is to concentrate the active compounds for easier administration

Primary dosing was in equivalent to a range of ~20g-30g of fresh celery

For a human, this is would be roughly 7-10kg of celery
Celery is rich source antioxidant compounds
Numerous other papers highlight that celery is an excellent source of numerous antioxidant compounds (with phenolic compounds possibly being the biggest contributors). However, searching on the surface doesn't bring these up and instead, we need to investigate further using celery's Latin name:
Apium graveolens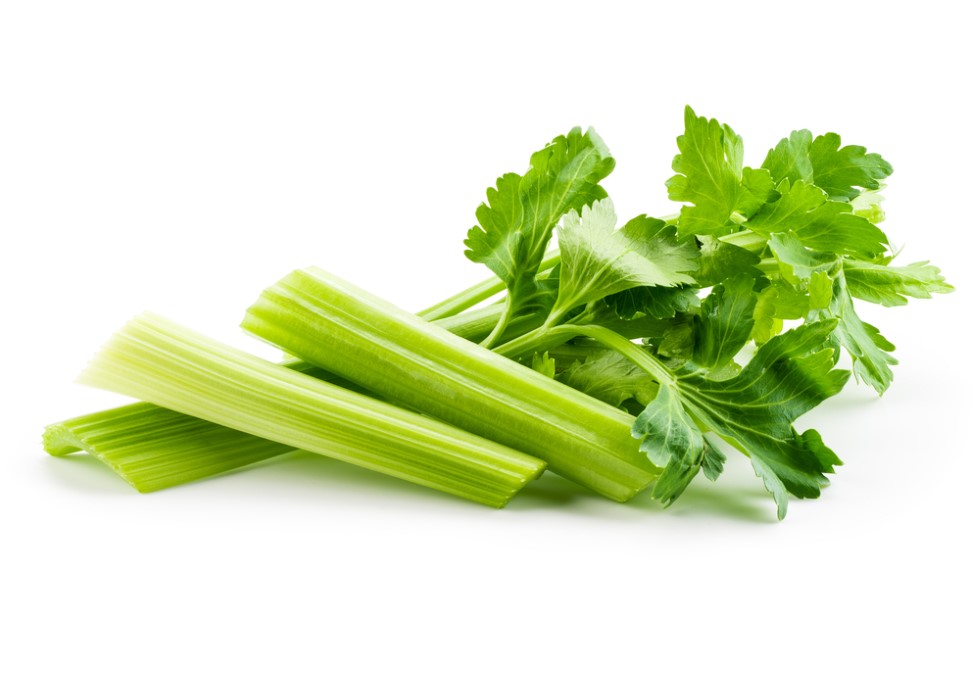 Now, a slew of supporting research rises to the surface:
Plus, there is an excellent review paper from 2017 published in the Journal of Evidence Based Complementary Alternative Medicine that exists:
A Review of the Antioxidant Activity of Celery ( Apium graveolens L) [5]
Here, the researchers concluded that celery numerous compounds found in celery (caffeic acid, p-coumaric acid, ferulic acid, apigenin, luteolin, tannin, saponin, and kaempferol) possess strong antioxidant potential and optimization of growing strategies may enhance its beneficial aspects.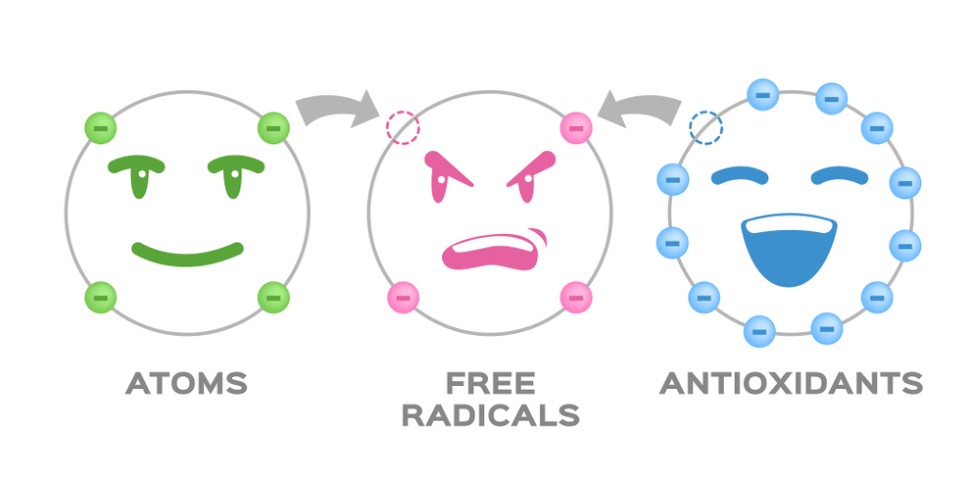 Celery has favorable effects on lipids metabolism
Celery has also been demonstrated to have numerous beneficial effects on lipid parameters and accompanying metabolic issues. Generally, many of the studies in this direction showed it posses "lowering and anti-hypertension effect in the treatment of elevated systolic blood pressure":
Beneficial effects of celery (Apium graveolens) on metabolic syndrome: A review of the existing evidence [6]
Effects of aqueous celery (Apium graveolens) extract on lipid parameters of rats fed a high-fat diet [7]
Celery's anti-inflammatory and antioxidant potential against seborrheic dermatitis
The past few decades of research have primarily focused on the role of Malassezia yeast in seborrheic dermatitis. And it goes something like this:
Malassezia on the skin surface -> seborrheic dermatitis symptoms
Antifungals -> reduced Malassezia -> symptom relief
This relationship is clear and has been discussed in numerous previous articles. However, what the relationship and research have yet to explain is the fact that Malassezia is present on the skin of practically all humans and is a natural part of the "skin flora". Yet, some of us have symptoms, while the large majority don't.
Why this is the case, leaves lots of room for speculation, but the primary theories are as follows:
Inappropriate immune response in susceptible individuals [8]
Insufficient anti-oxidant availability or increase free radical formation [9]
Other skin flora deficiencies (specifically the bacterial component) [10]
Now, while it's difficult to presume that consuming a bunch of celery would have a direct impact on the bacterial composition of our skin; there is a good chance that its anti-inflammatory and antioxidant characteristics would be of benefit for the first two points.
But just how much seborrheic dermatitis can benefit from celery, is not quite clear from the evidence we have at this time. To have a solid answer, the theory would need to be put to the test.
Despite the lack of specific evidence, celery is likely to be of use
Though there isn't any evidence that a specific amount of celery consumed per day is going to lead to complete clearance of your seborrheic dermatitis, it doesn't mean there are no benefits.
What we do know is that seborrheic dermatitis is:
An inflammatory skin condition that is driven by a process that is not fully understood
Characterizer by rapid oxidation of lipids on the skin surface
Driven by an altered immune response
At the same time, celery posses:
Significant anti-oxidant potential
Moderate anti-inflammatory properties
Beneficial effects on blood lipids
So, in theory, even if celery doesn't completely resolve seborrheic dermatitis, increasing its intake should benefit many of the clinical features of the condition. Plus, for many, increasing the intake of celery will offset the amount of other potentially less favorable foods we would eat.
Additional resources
Summary
No evidence confirms eating any given amount of celery will resolve seborrheic dermatitis. What we do know, is that celery has many documented benefits for human health. And these benefits appear to be quite well suited to helping at-least several of the known clinical features of seborrheic dermatitis.
Go ahead, eat (or drink) your celery. And please don't forget to let other readers know how it goes in the comments section below.